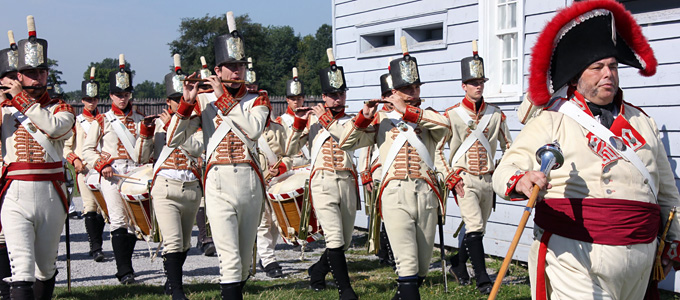 Music Programs at Fort George
As far back as ancient Greece and Rome, music has played a vital role in military life.  During the early 19th century, music in the British army was used for roll call, entertainment, morale, and most importantly, as a communication system during battle.  These military musical traditions are brought to life at Fort George National Historic site through the 41st Regiment of Foot Fife and Drum Corps and the 41st Regiment of Foot Band of Music—a unique musical program only found at Fort George.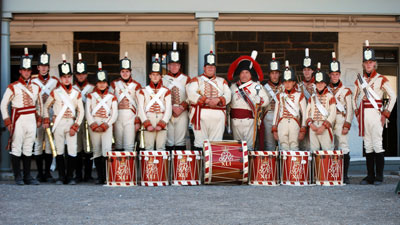 The 41st Regiment of Foot Fife & Drum Corps at the Halifax Citadel, 2012.