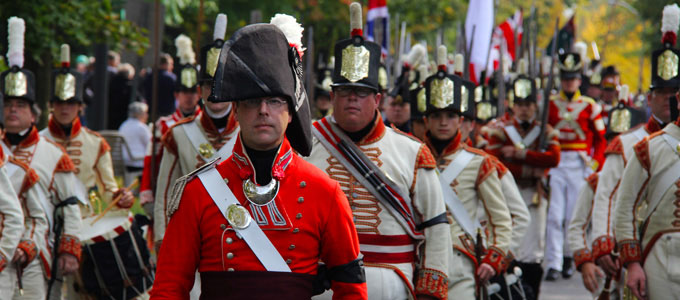 About the Friends of Fort George
The Friends of Niagara National Historic Sites, Inc. (more commonly known as the Friends of Fort George) is a non-profit, cooperating association that was started in 1987. At the invitation of Parks Canada, local residents concurred that there were opportunities to become actively involved in the activities at Fort George National Historic Site. A Board of Directors was elected in 1987 with written bylaws of incorporation. An Executive Director was hired in 1990 and since that time the organization has continued to grow.
Special events are organized by The Friends of Fort George to generate awareness and funds to support initiatives. These funds are then used, along with grants, to provide employment opportunities to approximately twenty students in the interpretation program at Fort George, Brock's Monument and the Friends' Gift Shop.
The Friends support events organized by Parks Canada staff at Niagara National Historic Sites. A variety of services for all participants are provided for these events by the Friends, including meals, promotional material and equipment.
Special thanks to the Ontario Trillium Foundation for their contribution to the Friends of Fort George.