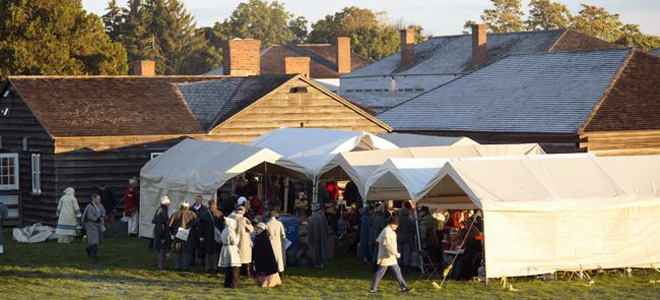 Volunteer with the Friends
Volunteering with us is a fun and rewarding way to become more involved in the Niagara community! There are many ways that you can help out:
Photography: we always like new images of our site as well as remembrances of events.
Event planning: thinking of new events or expanding on existing ones. Help lend your talents to our Events Coordinator in organizing the many details of a successful event.
Preparing Meals: for event participants. Several times during the year we are able to provide meals for those participants who volunteer their time to put on programs or special activities at Fort George.
Marketing: help distribute posters and other promotional material.
Contacting Other Volunteers: an excellent opportunity to talk to other volunteers to see when they are able to help at events.
Promotions and Publications: if you have contacts with publications or are interested in advertising, this is where we can use your help.
If you are interested in volunteering with the Friends of Fort George, please contact us!