Celebrate Canada Day in Niagara!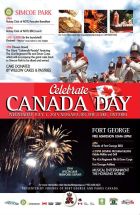 Celebrate Canada Day in Niagara-on-the-Lake with the Friends of Fort George and Parks Canada! For over 20 years, thousands of visitors to Niagara and local residents have gathered in the Old Town and Fort George National Historic Site for day-long, family-friendly, Canada Day festivities.
Whether this is your first time celebrating Canada Day with us, or you've made this event a yearly tradition, we cordially invite you to join us on July 1!
Admission to Fort George is free on Canada Day!
Pancake Breakfast in Simcoe Park
Canada Day celebrations start early, with a pancake breakfast in Simcoe Park in downtown Niagara-on-the-Lake. From 8:00 to 11:00 a.m., the Rotary Club of Niagara-on-the-Lake will serve hot pancakes, sausages, juice and coffee in the park. Picnic tables are available throughout the park for seating.


Canada Day Parade
The Canada Day parade has become a longstanding tradition in Niagara-on-the-Lake, and features the 41st Regiment of Foot Fife and Drum Corps, soldiers from Fort George and a giant cake donated by Willow Cakes and Pasteries. The parade begins at 2:45 p.m., travels along Queen Street and concludes in Simcoe Park, where the giant cake will be sliced and served.


Friends of Fort George BBQ
Join us for a BBQ dinner inside Fort George, starting at 5:00 p.m. We'll be serving up hamburgers, hotdogs, chips and pop! Proceeds from the BBQ go to support the Friends of Fort George.


Evening Program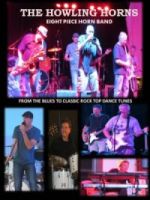 Each year, our evening Canada Day program features entertainment that is fun for the whole family. Kids can learn what it was like to be a soldier in 1812 with the Kiddie Militia and Drill. Enjoy historical music performances by the 41st Regiment of Foot Fife and Drum Corps. Musket and artillery demonstrations.
This year's musical entertainment features the Howling Horns: "From the ashes of the Horns from Hell comes the HOWLING HORNS! An 8 piece horn band featuring music from blues to dance to classic rock, come howl the night away with this premier Horn Band!"
The evening program begins at 6:30 p.m. inside Fort George. Admission is free!


Musical Fireworks Display
Canada Day celebrations at Fort George conclude with a spectacular musical fireworks display! Fireworks begin at 10:00 p.m. Free admission.
Canada Day Schedule 2016
Free Admission to Fort George!
10:00 am - 10:00 pm
Pancake Breakfast
Simcoe Park, 8:00 - 10:00 am
Canada Day Parade
Queen Street, 2:45 pm
Friends of Fort George BBQ
Fort George, 5:00 pm
Evening Program
Fort George, 6:30 pm
Musical Fireworks Display
10:00 pm
For more information, contact the Friends of Fort George.